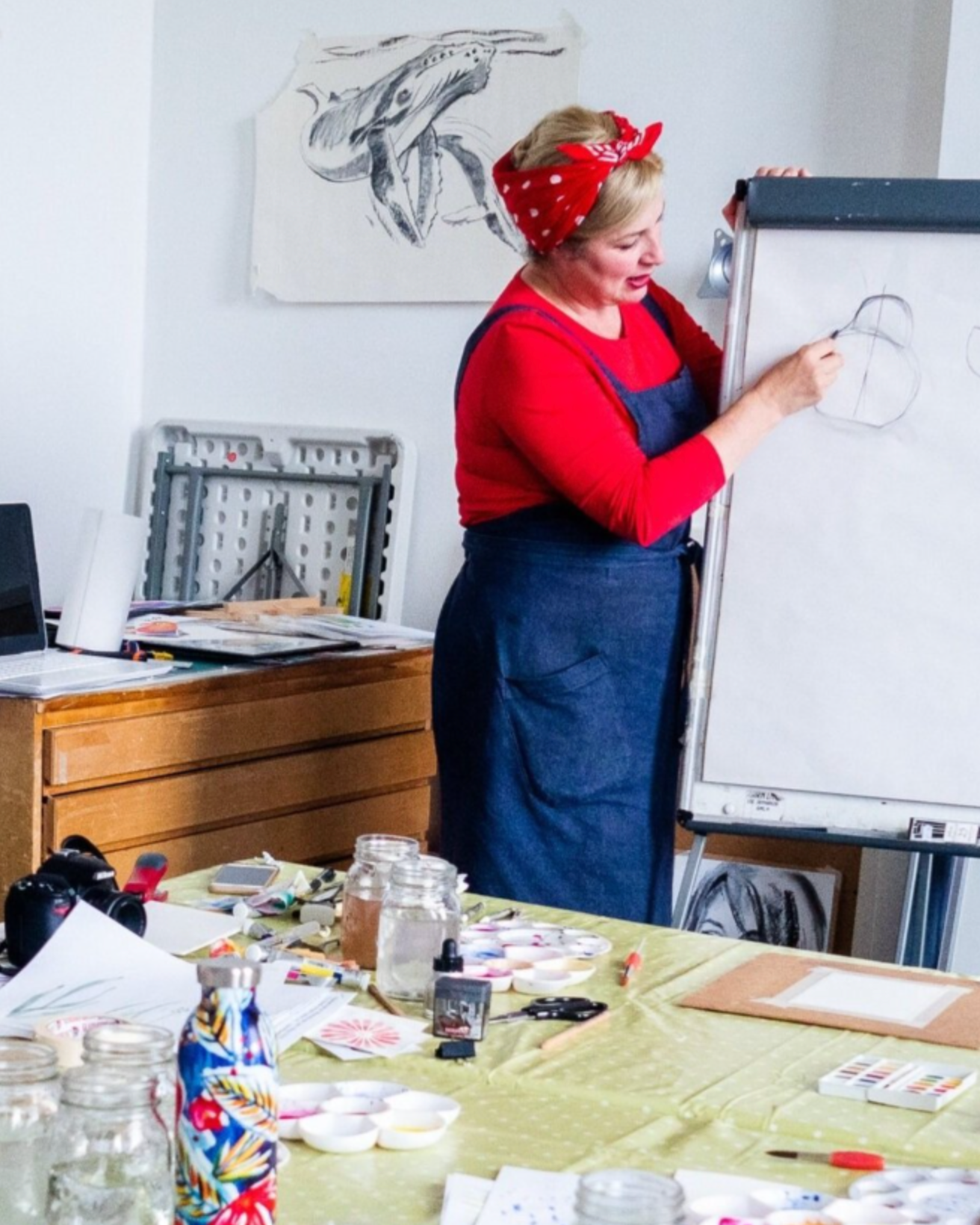 So, you're an absolute beginner with watercolours and you're desperate to learn, but…
You don't know where to start.
You tried and it was a disaster.
There isn't a suitable course near you.
You're completely confused by all those YouTube watercolour videos… 
OR
Perhaps you used to paint watercolours but they're too "tight" and you want to loosen up.
Or you do paint but just need a fresh shot of watercolour inspiration…
Good thing you found me, then! 
See all workshops
Welcome! I'm Sarah Bell, a professional artist with my own studio and gallery in Penzance, Cornwall and I love to teach people just like you how to paint watercolours and draw.
Have you always wanted to have a go at painting watercolours or drawing? Or would you like to get better at it?
I have four different exciting options for you to get into watercolour painting. You don't need to be able to draw: I'll have planned the paintings and I'll show you how to draw them, step- by- step.                                                       
Watercolour Experience Days  
Just have a go! Enjoy a whole day of relaxing watercolour painting. No experience needed: I'll guide you through how to make a simple and beautiful watercolour painting. You'll be amazed at how easy it all is and
you'll leave with not only a lovely painting to hang on your wall, but special memories of a beautiful day, too.
Mini Watercolour Experience
A three-hour short but sweet session of watercolour painting or drawing designed for those with less time. Also ideal for bringing younger children for whom a full day is too long, to have a memorable experience of making art with the family.
Drawing Experiences
text pending
One-to-One VIP Days                                                                                                     
Design your own day! An exclusive time for you to learn exactly what you want, on the date you want to learn at my beautiful studio. Whether you already paint and want to loosen up your style, or you just dabble and want to learn some basic techniques in watercolour or drawing this is for you. If you'd like to paint flowers, landscapes, or portraits, or want a Masterclass in colour mixing, or painting trees or water, you'll have my undivided attention and I guarantee you will leave my studio as a better painter.
Here's how Sarah's new and improved workshoops look;
Saturdays as well as some weekdays
Lots of them will be during school holiday periods,
Choose from Watercolour Seascapes; Landscapes; Abstracts;
Botanicals; Geometrics and Watercolour Calm.  More themes are planned for later in the year, too.
A Special day to Make Memories… with family members and special friends
You don't need to ever have painted before:
One, two or three? 
No need to buy any art materials to bring along
You'll be painting in no time! ime to prepare.)
Paintboxes are the handiest paints for outdoor work too
The kids can come too! Children love making art… and especially with you.  On selected dates children can come with you and paint, too. Give them a break
from their laptop! I learned to draw andpaint with my dad, and they're my best memories of being with him.
FEATURED CLASS
Watercolour Seascape Day
Regular price
Sale price
£95.00 GBP
Unit price
per
Sale
Sold out
View full details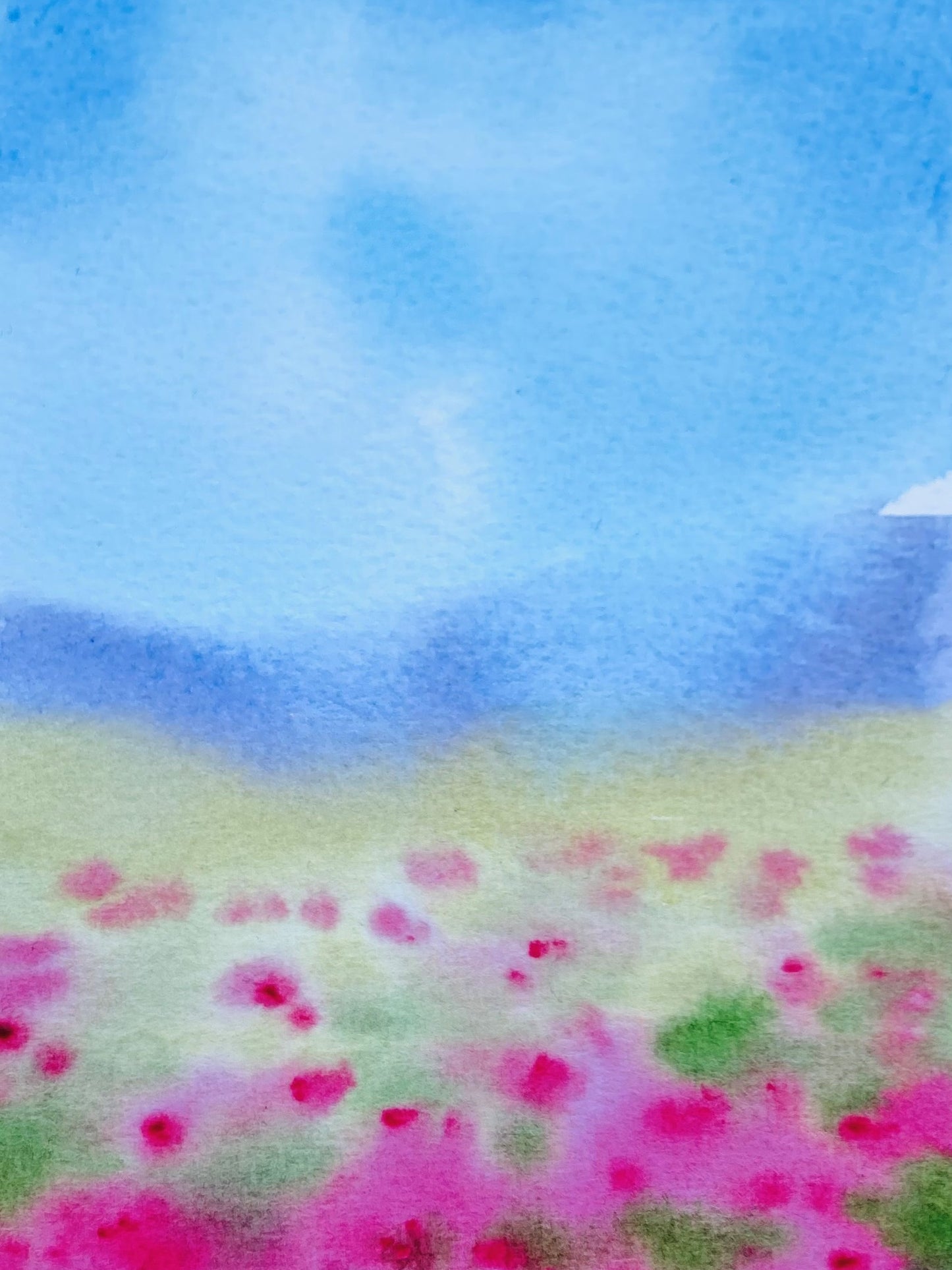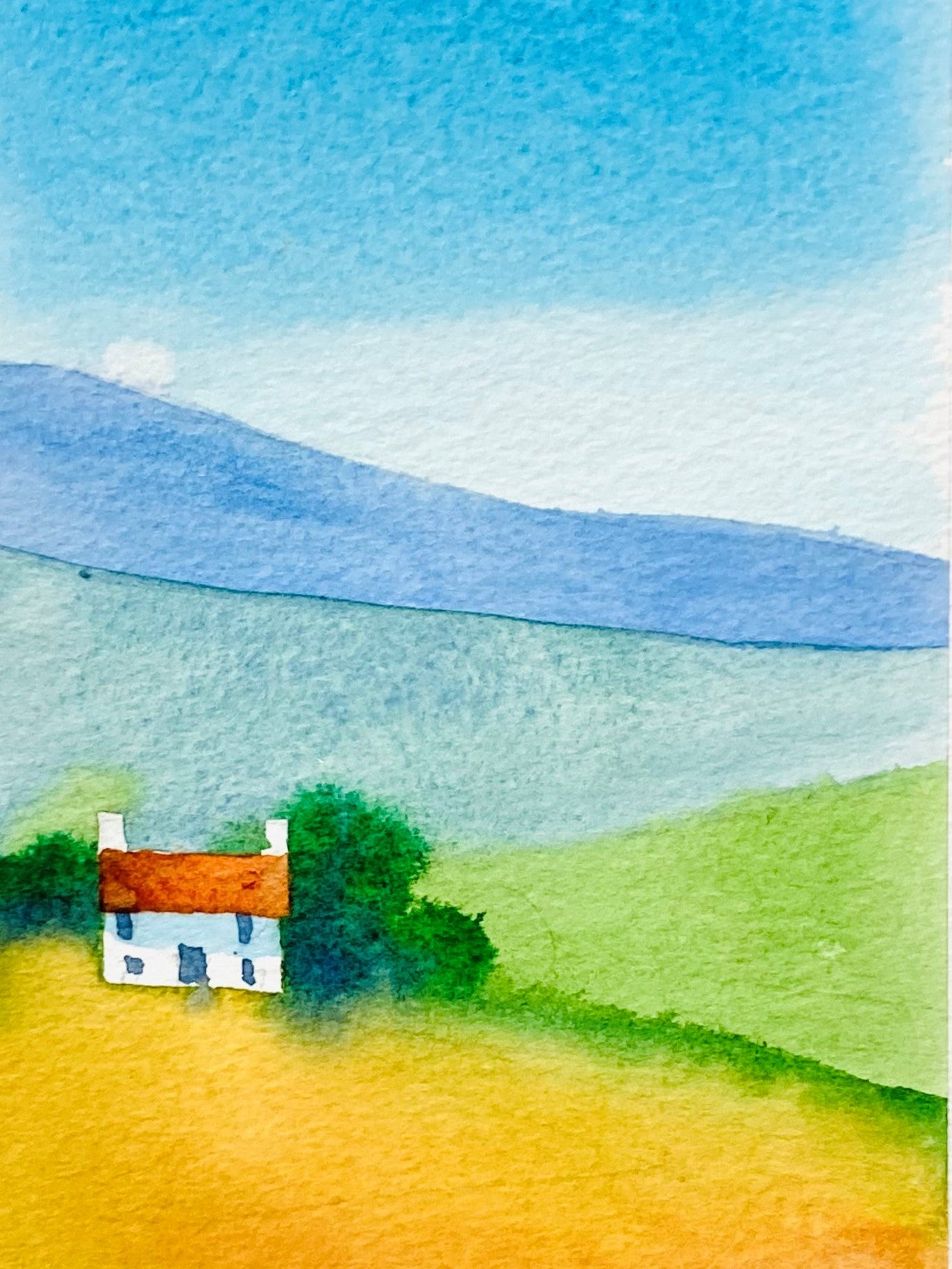 Frequently asked questions;
What different types of watercolour workshops do you offer?

Introduction to Watercolours (2 day course)
Watercolours for Beginners (1 day)
Watercolour for Improvers (1 day)
Animal workshops (landscapes & farm animals, ponies & horses, chickens & ducks)
Landscapes for Beginners (1 day)
Landscapes & Farm Animals or Farmland
Fashion Illustration
'Painting Simple Figures'
'Draw What You See' - Drawing for Beginners
Watercolour Skies
Skies, Boats & Sea
Seashore & Marine Life
Buildings & Architecture
Painting from Photos
Parent & Child Workshops
Printmaking & Painting Your Own Cards Workshops
I'm a total beginner, are these workshops suitable for me?

Whether you have never picked up a brush before, or have often painted but been frustrated by the results, the Beginners Day will be a godsend for you! This workshop covers the absolute basics in watercolour: advice on what sort of brushes, palettes and paper to use and how to mix beautiful, fresh colours from just three tubes.

Great for those painters who always seem to end up with greys and browns, or insipid colours. We experiment with making transparent, pure colours and create a colour chart for future reference. Time is spent looking at brush technique, and the wet in wet technique.

The afternoon is spent in putting all this information and experimentation into practice, making small studies of fresh fruit, vegetables and flowers, and just enjoying loosening up with lovely, juicy paint. The emphasis on this day is to familiarise yourself with simple techniques, to lose inhibitions and possible unhelpful habits with watercolour, and not on producing a finished painting. It's all about enjoying painting and building confidence. It's not unlikely though, that one of those little studies may be lovely enough to make you want to have it framed!
I'd like to improve my watercolour skills, are there workshops that will suitable for me?

Following on from the Beginner's Day, we also have an 'Improver's Workshop', where essential watercolour technique, glazing/layering will be covered in depth (that's layer upon layer of transparent colour, to build up depth of colour; paint angular, flat sided objects, and create depth in your painting).

We will create tonal studies in blue to really look at how to make light and shadow work for our painting, with a mini workshop on looking at light and shadow, along with specifics such as on painting shadows on both flat and curved surfaces. We'll look at how to create atmosphere by using both harmonious and complementary colour schemes, thinking about colour the way artists do.

There will be lots of advice on composition, and how to create lots of different paintings from the same subject matter. Sarah will be circulating to give help, encouragement, and administer watercolour first aid for any little mishaps! Go for it with all those new techniques to create your own still life watercolour.
What does a workshop with you entail?

All one day courses begin at 10am and finish at 4pm.

All materials are included, so you don't have the headache of sourcing lots of things beforehand!

– Basic tea, coffee and milk is provided; if you take any special tea, or drinks etc., please bring those along.

– You will need to bring along your own packed lunch (please be aware there is nowhere to purchase food or drink in the immediate area).

There is an emphasis on frequent demonstrations, methodical, step-by-step tuition and encouragement. Printed notes on all the techniques covered are given to all students to take home, too. The atmosphere is relaxed, cheerful and supportive, so nervous beginners needn't worry at all!
Where are your workshops?

Workshops take place in my art studio in central Penzance, Cornwall, fifteen minutes walk from the sea